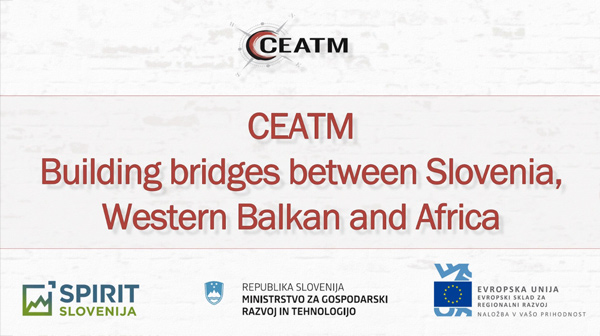 Our mission is "To become your reliable and high-quality partner between Slovenia, the Western Balkan countries, Asia and Africa in the fields of tourism, investment and business consulting".
CEATM offers a range of specialized services for African entrepreneurs wishing to expand their business to Slovenia or other Western Balkan countries (Albania, Bosnia and Herzegovina, Croatia, Kosovo, Macedonia, Montenegro, Serbia), especially in the domain of tourism and hospitality industry. We build strategic partnerships through our network – at your request, we can help you find a business partner in Slovenia and other Western Balkan markets. We promise a smooth and fluent collaboration with local partners as well as innovative suggestions for marketing and promotional activities that are custom-tailored to suit your needs. In addition, we offer a professional support for setting up enterprises, familiarizing with local tax, labour legislation and investments or acquisitions in real estate markets.
Please click to watch our new presentation video focusing on the African market.